"FIND THE FINDER"
It is a tool that allows valuable items to reach their owners as quickly as possible when lost or forgotten.

Activate the code
Register at www.findthefinder.com registration page with the QR code on the label inside the box.

Stick the sticker
Paste your label on your items such as your phone, passport, wallet, bag, suitcase, water bottle, keychain, leash, medicine box, book, etc.

Get Your Item Back
When the person who finds your item reads the QR code on the tag, they are directed to www.findthefinder.com. Find The Finder immediately sends the contact information of the finder to the e-mail address of the owner of the item registered in the system. All you have to do is contact the finder and get your item back.
AWARD
Find The Finder customers have the opportunity to stay at Bebek Resort Assos Hotel through periodic draws carried out by the system. The result of the draw is sent to the lucky customer's e-mail address by the system.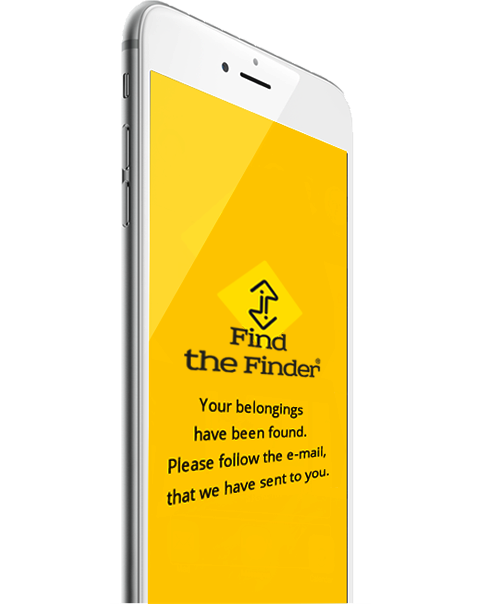 YOU CAN SAFELY REACH YOUR LOVED ONES AND YOUR ITEMS
Passport, phone, wallet, suitcase and even small children can be forgotten somewhere. Use Find The Finder Tags, developed for these and similar situations, with peace of mind!
Frequently Asked Questions
How can I activate my purchased tag?
You can activate your purchased tag from the "register" section on our website.
Do I pay another fee to the system?
You do not pay any other fee to the system other than the tag fee.
I have more than one tag, do I have to register separately for each one?
No. You can activate multiple tags with a user account.
Is it possible for me to completely end the registration I opened on www.findthefinder.com tith my tag?
You can close the registration that you opened on www.findthefinder.com whenever you want.
I forgot my code with which I activated my tag. What do I need to do in this case?
You can access your information via the link that we will send to your e-mail address that you provided during registration on www.findthefinder.com.
My email address or sms number has changed, can I update the information on the system?
You can update your information at any time with the help of your password that you have created on www.findthefinder.com.
I have lost my tagged item, can the person or organization who found it access my information?
Contact information of the person or organization that found your tagged item will reach you through www.findthefinder.com.
Although I entered the code on my tag and sent my information to the system, I could not register, what is the problem?
Fill out the contact form on www.findthefinder.com and we will contact you as soon as possible.